Pickling Onions and Shallots Recipe - Parrish Farms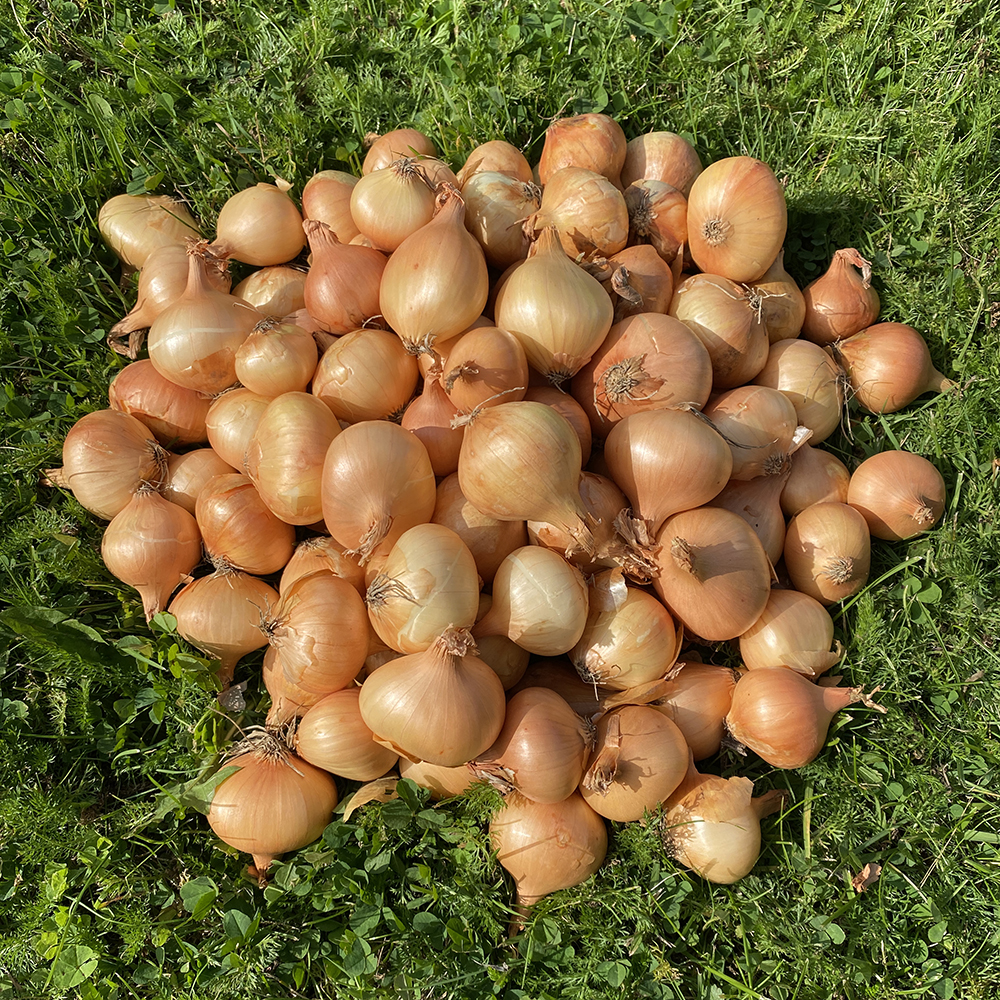 Pickled Onions and Shallots
Description
It's never been easier to pickle the perfect onion using our super simple pickling recipe. Here at Parrish Farms we have 90 years' experience growing and pickling our own pickling onions and shallots using this recipe so hopefully you'll have the same success with it as we do.
Prep Time 23 h 00 m
Cooking Time 00 h 10 m
Servings 1 Persons
Ingredients & Method
Ingredients
750g onions or shallots, peeled
600ml Malt Vinegar (or enough to cover your onions)
1 Tablespoon Pickling Spices (or your chosen spices)
1 Tablespoon Salt (canning or pickling salt recommended as these do not contain the anti-caking agent that can spoil brine)
1 Litre Jar
1 Tablespoon Sugar (Optional)
Additional table salt
Method
Place your peeled onions in a bowl, sprinkle over some table salt and leave covered for 24 hours. This process helps them stay crunchy.
In a saucepan, bring your vinegar, salt, sugar and spices to the boil to make your pickling liquid.
Rinse your onions, dry with kitchen paper and spoon into sterilised jars. If you have any leftover spices, you can add them at this stage if desired.
Pour the hot vinegar into the jars, making sure your onions are completely covered.
Once cooled, tightly lid your jar and place in the fridge or keep in a cool place.
We recommend waiting at least 2 weeks before eating.
Consume within 3 months
Ingredients needed to make Pickled Onions and Shallots